Right for Cool Season
An Upgradation of Classic Toledo. Wander freely and enjoy all in this season.
Fantastic looking design for a white pair of shoes! The designer superbly employs all the space that he can lay the hands-on so that he is free to paint an alternative sewing machine that looks like it has broken the shackles of reality! The painting extends from the left shoe to the right one with a white/blue contrast, making this pair a perfect all catching ace for any outfit combination.     
Microfiber Leather Upper
A durable high-class synthetic leather, which is 30% less impactful on the environment compared to animal leathers.

Super Lightweight
Designed to make you feel lighter and more mobile
Foot-shaped Design
The insole shape resembles the nature shape of your foot with wider toe box.
Insole
Improved uin insole for all-day comfort
Outsole 
Map of Toledo. Increase the fun of walking.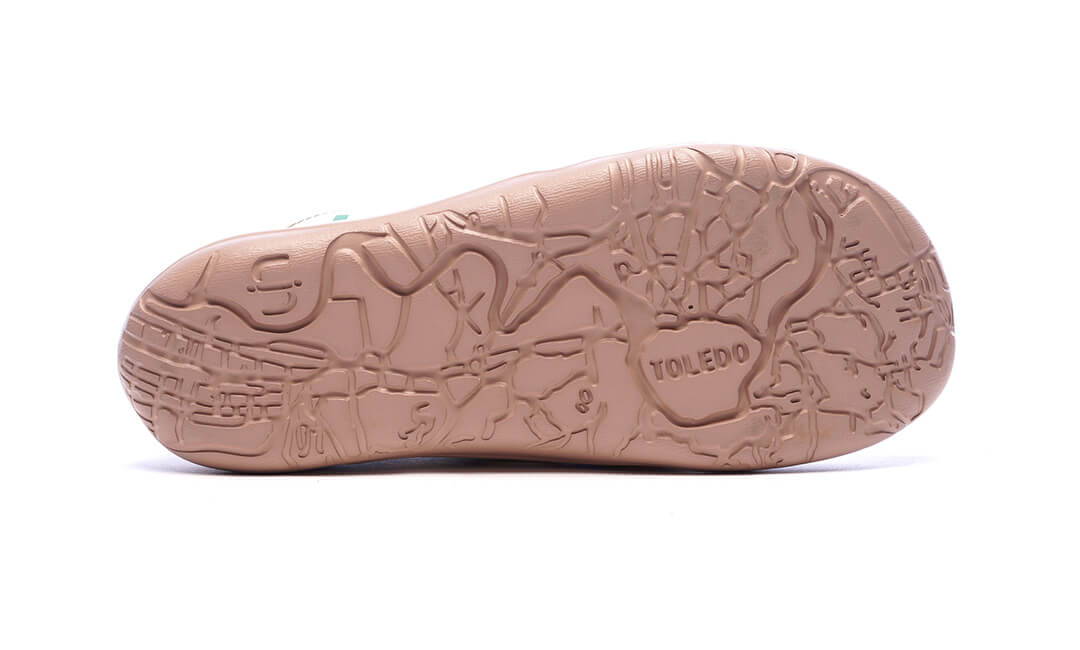 Details