Right for Cool Season
An Upgradation of Classic Toledo. Wander freely and enjoy all in this season.
Awesome looking pair of shoes that perfectly fit any kind of outfit (white and black goes with EVERYTHING). At first sight people won't spot anything particular, but at a closer look all the typically Egyptian deities will suddenly pop up in their eyes, leaving a genuine sense of surprise. The colors employed are mainly white black and yellow.   
Microfiber Leather Upper
A durable high-class synthetic leather, which is 30% less impactful on the environment compared to animal leathers.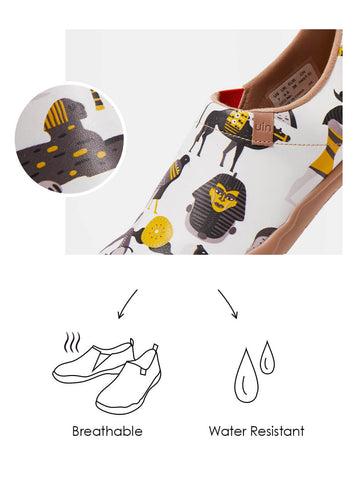 Super Lightweight
Designed to make you feel lighter and more mobile
Foot-shaped Design
The insole shape resembles the nature shape of your foot with wider toe box.
Insole
Improved uin insole for all-day comfort
Outsole 
Map of Toledo. Increase the fun of walking.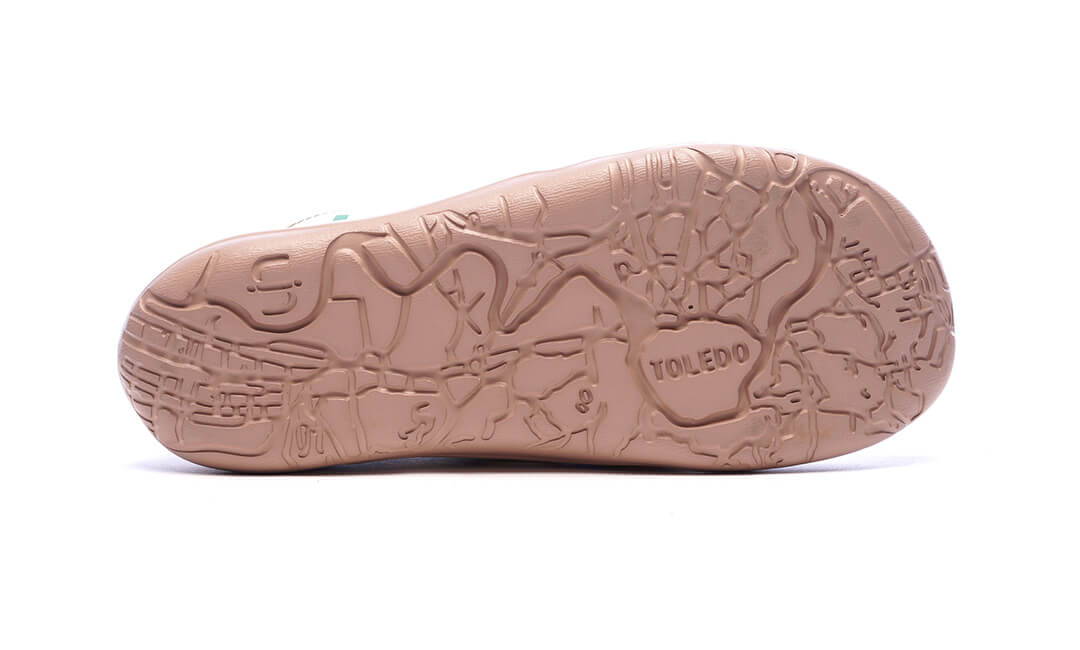 Details